Back to all //= $className ?>//= $label ?>
Bereg heritage circle
Friday, October 8, 2021
Region: Upper Tisza region
Distance: 67 km
Duration: 1 day
Difficulty: easy
Bicycle type: touring bike
Accommodation: Bereg Szíve Resort
Options: bicycle rental, tour guide, professional guide, lunch package
Route: Vásárosnamény-Tákos-Csaroda-Márokpapi-Tarpa-Tivadar-Gulács-Jánd-Vásárosnamény
The Bereg heritage circle is one of the most popular cycling routes in the Upper Tisza region, which is a round trip from Vásárosnamény. The Great Plain shows a different face here, where the Beregszász mountains lie on the horizon of the landscape embraced by the rivers, the undisturbed silence being disturbed only by birds of prey, disturbed by the running of deer while an endless line of orchards rippling in the wind. And the charming villages hide a tiny jewelry box church in almost every settlement.
The tour starts from Vásárosnamény, which is one of the economic, tourist and cultural centers of the Upper Tisza region, where demanding accommodation, restaurants, spas, beaches, exhibitions and a tourinform office await cyclists. The cycling route runs between the small villages of Bereg, on a safe route, almost along the asphalted embankments of the flood reservoir, touching the most beautiful heritage sites of the Upper Tisza region.
Most of the route goes on the 32nd cycling route marked in the Upper Tisza region and Nyírség, so orientation signs help you to find your way. There are a number of bike-friendly service providers along the route. During the tour you could get acquainted with such famous monuments as the Barefoot Notre Dame in Tákos, the Church of the Smiling Saints in Csaroda or the horse torturer dry mill in Tarpa.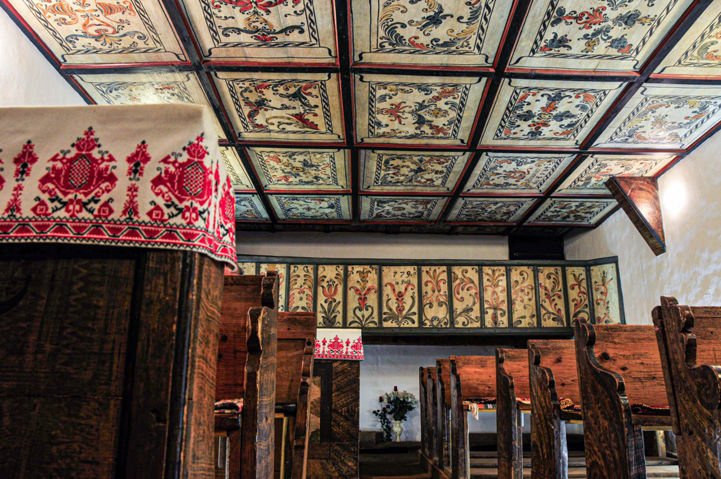 Price:
SERVICES
1 night accommodation, with dinner, breakfast in bicycle-friendly accommodation
Lunch package (optional)
Tour guide and bicycle service (optional for groups of at least 8 people)
Bicycle and helmet (optional)
Providing entrance fees to the following locations:
Szilva bath
Hunor Hotel Hunting Exhibition
Bereg Museum
Reformed church and country house in Tákos
Reformed Church in Csaroda
Reformed Church (optional) in Márokpapi
Reformed Church and Dry Mill in Tarpa