Back to all //= $className ?>//= $label ?>
Ten-fountain cyclingtour with canoeing
Monday, October 18, 2021
Region: Sopron-Fertő landscape
Distance: 35 km
Duration: 1 day
Difficulty: moderate
Bicycle type: touring bike
Accommodation: With individual accommodation reservation, recommended accommodation
Tornácos Ház – Hegykő
Szitakötő Panzió – Fertőrákos
Rozália Vendégházak – Sarród
Hotel Sopron - Sopron
Options: bicycle rental, canoe rental
Route: Hegykő – Fertőhomok, Hidegség – Balf – Fertő-tó – Fertőboz - Hegykő)
We cycle, canoe, enjoy the Fertő landscape!
We meet on Hegykő in Ödön Széchenyi Park, at Aunt Mariska's house, and then we head for Fertőhomok. Our first stop is the Papkert of Hidegség, which is a real Garden of Eden, a sacred and meditative venue with 21 springs. Going further, we will taste the sour water from the Zsolnay well on the border of Balf, then we will wind our way through the rows of vineyards to the Csárdakapu-main canal, where one of the experienced canoe guides of Lake Neusiedl awaits us. After learning the basics of canoeing, we get on the water to gain insight into the canal system and wildlife of Lake Neusiedl. The environment you experience here is a wonderful gift from nature. The proximity of the water, the silence, the birds and the real Fertő. After our two or three hour canoe tour - after drinking our refreshing drink we hop on our bikes again and head back to Hegykő.
In Fertőboz we walk up to the renovated Gloriett lookout tower, from where, as the Széchenyi family did, we can admire the Fertő landscape and in the reeds we can find where we paddled during the day!
We spend a really meaningful day on two wheels and water, we can feel the beauty of the Fertő landscape up close!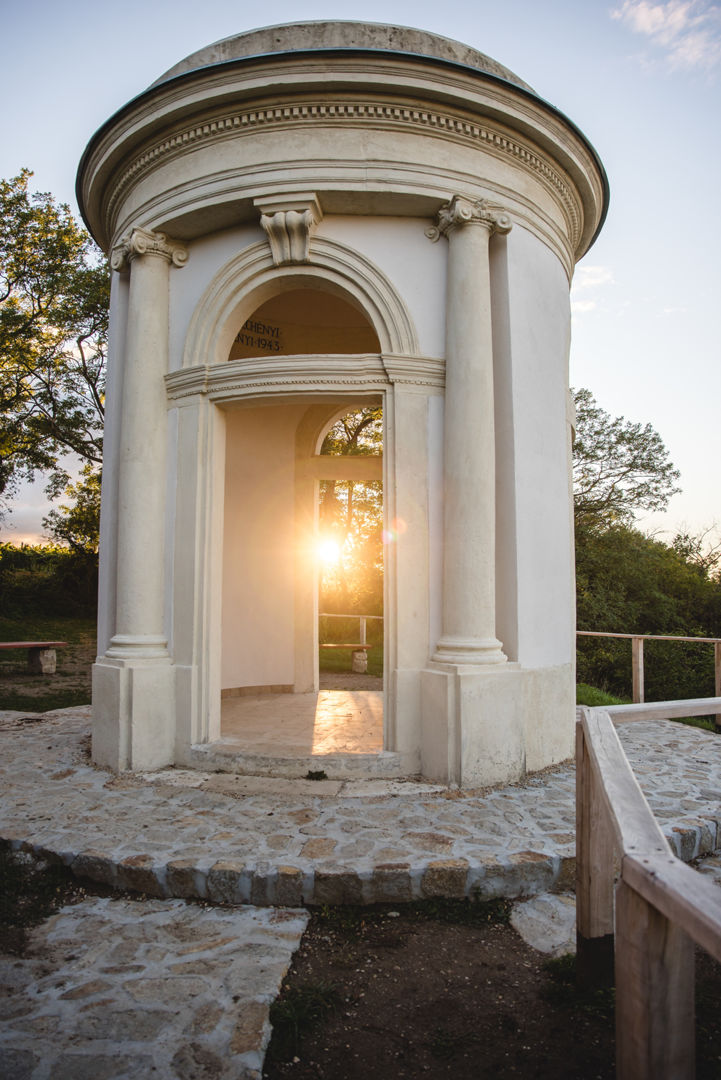 Price: 4.000,- Ft + canoetour 3.000,- Ft
Kontakt: Szigeti Balázs, +36302666896, [email protected]; fertotekergo.hu
SERVICES
Tour guide and bicycle service (optional for groups of at least 15 people)
Bicycle and helmet (optional)
refreshing drink
Those arriving with their own bike are kindly requested to check their bike in advance, to prepare for the tour, because it is in the interest of all of us to be safe! Adherence to the rules of the roads is mandatory! We drive all the way in a national park area, so pay special attention to the environment! The use of a helmet is mandatory!
Accommodations:
Tornácos Ház – Hegykő: • Breakfast + 4-course dinner + bicycle (e-bike difference 5525 HUF) in the old apartment 30,400 HUF / person / 2 nights in the new apartment 37,400 HUF / person / 2 nights - with natural swimming lake
Szitakötő Panzió – Fertőrákos • 21,000 HUF / person / 2 nights • Bicycle rental: 3990 HUF / day (normal bicycles: KELLY or GEPIDA); 12,000 HUF (e-bike HYMER)
Rozália Guesthouses - Sarród • From 12,000 HUF / person / 2 nights, prices vary depending on the season and apartment • http://rozaliavendeghaz.hu/index.php/arak/