Back to all //= $className ?>//= $label ?>
Southern Nyírség Heritage tour - Cycling Tour between the Nyírség Highlights and Heritage Sites
Friday, October 8, 2021
Region: Nyírség
Distance: km
Duration: 1 day
Difficulty: easy
Bicycle type: touring bike
Accommodation: Máriapócs, Hungarikum Guesthouse
Options: bicycle rental, tour guide, professional guide, lunch package
Program:
Máriapócs-Nyírgyulaj-Nyírbátor-Nyírbogát-Nyírmihálydi-Szakoly-Balkány-Biri-Nagykálló-Kállósemjén-Pócspetri-Máriapócs
The base of the tour is the Hungarikum guesthouse in Máriapócs, which is one of the best cycling-friendly accommodations in South Nyírség.
In the South Nyírség cycling heritage circle you can start exploring the most exciting cultural heritage of Nyírség. You were able to get acquainted with such heritage sites and monuments, which are important historical and sacral monuments of Hungary, as well as significant historical monuments of art history.
The Greek Catholic Cathedral of Máripócs is one of the most significant pilgrimage sites in the Carpathian Basin. The internationally renowned Reformed Church in Nyírbátor is one of the most significant late Gothic and early Renaissance art historical monuments in Hungarian art history. The baroque altars in the minorite church in Nyírbátor are also nationally listed artistic values.
The truncated choir in the István Báthori Museum is one of the most beautiful pieces of furniture art in historical Hungary.
Although it shows little of its original condition, Báthory Castle is one of the most important Hungarian Renaissance monuments, which hosted important historical events. During the tour you will also get acquainted with the legendary past of the Báthori family and its significance shaping of Hungarian history. The mansion in Kállósemjén, in the former estate center of the Kállay family, offers an insight into the past of the Kállay family. The name of Pócspetri may also sound familiar, it is the village that has been charged with collective guilt due to the events of 1948.
If you love old histories, architectural monuments, if you are interested in art history, if you are interested in miracles, the legendary past of the families shaping Hungarian history, then you should not miss this tour by any means.
The tour takes place in the cozy, wooded area of South Nyírség, mostly on bikeroad.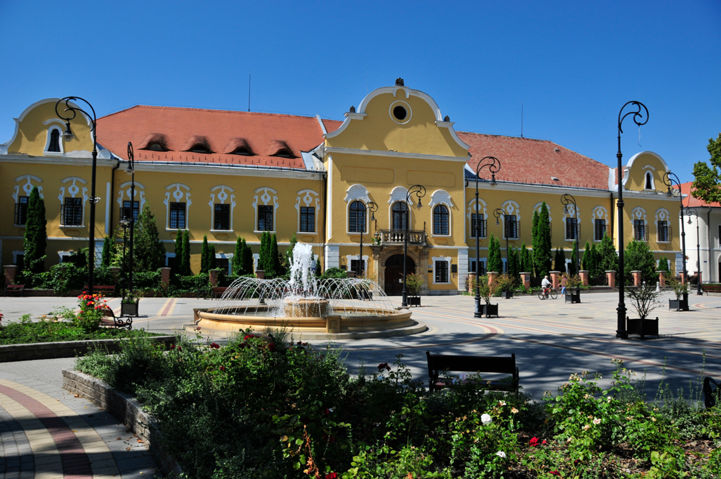 Price:
SERVICES
1 night accommodation, with dinner, breakfast in bicycle-friendly accommodation
Lunch package
Tour guide and bicycle service (optional for groups of at least 8 people)
Bicycle and helm (optional)
Entrance fees to the following locations:
Greek Catholic Cathedral and Roman Catholic Church in Máriapócs
Minorite church in Nyírbátor
Reformed Church in Nyírbátor
István Báthori Museum
Báthori Castle
Reformed Church in Nyírmihálydi
Kállay mansion