Back to all //= $className ?>//= $label ?>
Heritage-tour in Szatmár
Friday, October 8, 2021
Region: Upper Tisza region
Distance: 165 km
Duration: 2 Days
Difficulty: easy
Bicycle type: touring bike
Accommodation: Penyige Fishingfarm
Options: bicycle rental, tour guide, professional guide, lunch package
Program:
1 day: Heritage-Tour along the Szamos
Penyige – Fehérgyarmat – Cégénydányád-Gyügye-Szamosújlak-Csenger-Komlódtótfalu-Szamosbecs-Szamostatárfalva – Csegöld – Csengersima (opcionális) – Csegöld – Jánkmajtis – Zsarolyán – Fehérgyarmat - Penyige
Accomodation: Penyige Fischereifarm
Daily distance by bike: 88 km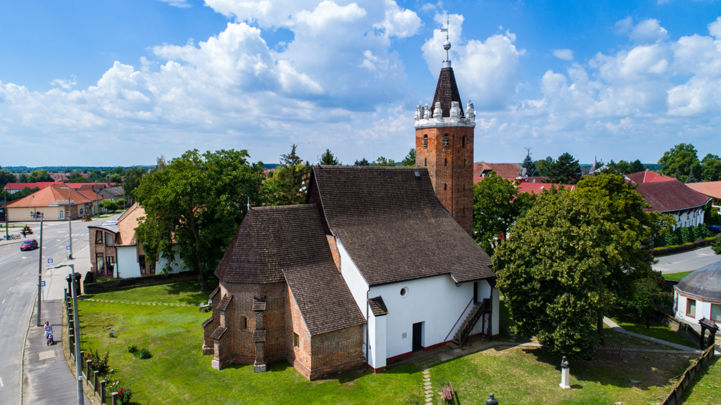 2. day: Haritage-Tour in Szatmár
Penyige-Fehérgyarmat-Tivadar-Kisar-Nagyar-Szatmárcseke-Túristvándi-Kölcse-Sonkád-Csaholc-Vámosoroszi-Kisszekeres-Nagyszekeres-Zsarolyán-Fehérgyarmat-Penyige
Daily distance by bike: 77 km
This cultural heritage tour is a two-day bicycle rally for an in-depth study of one of the most exciting and largest landscapes of the Upper Tisza region, Szatmár. The first day you can start exploring Szamoshát, the next day you can explore Tiszahát and Erdőhát. The tour starts both days from one of the most charming village Penyige from a the cycling-friendly accommodation.
During the tour, you will mostly cycle on high-quality asphalt embankments, which are closed to traffic, as well as on cycle paths and light traffic roads. Most of the tour follows the marked Cycling Trail No. 32 in the Upper Tisza Region and Nyírség on the 2nd day on the marked Cycling Trail No. 33 in Szatmár.
On the first day of the tour - among other things - you will visit several Árpádian and early Gothic, Europa Nostra award-winning Reformed churches, e.g. in Gyügye, Szamosújlak, Szamostatárfalva - and if you still feel like it in Csengersima - and you can see the Becsky-Kossuth mansion in Komlódtótfalva.
On the second day of the tour, you can discover the Luby mansion in Nagyar, the watermill in Túristvándi, the World Heritage nominated Reformed church in Kölcse, and you can discover the Reformed churches in Sonkád and Nagyszekeres, which received the Europa Nostra award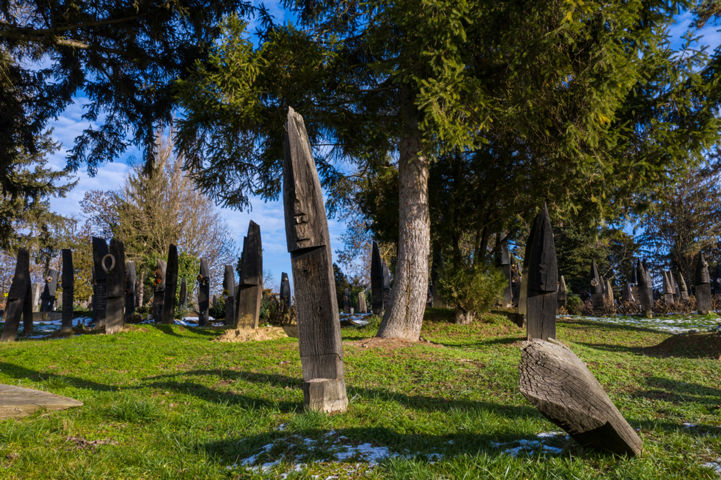 Price:
SERVICES
2 nights accommodation, with dinner, breakfast in bicycle-friendly accommodation
3rd night accommodation with dinner and breakfast in a bicycle-friendly accommodation (optional)
First day lunch in Csenger (optional) or a lunch package
Second day lunch package
Tour guide and bicycle service (optional for groups of at least 8 people)
Bicycle and helmet for 2 days (optional)
Entrance fees to the following locations:
Kölcsey-Kende mansion in Cégénydányád
Reformed churches in Gyügye, Szamosújlak, Szamostatárfalva
Reformed Church in Csenger
Becsky-Kossuth mansion
Reformed Church in Csengersima (optional)
Luby mansion and Reformed church in Nagyar
Watermill in Túristvándi
Kayaking, canoeing at the Papp Túr Tour Center (optional) and Reformed Church in Kölcse
Reformed Church in Sonkád
Reformed Church in Vámosoroszi (optional)
Reformed Church in Kisszekeres (optional)
Reformed Church in Nagyszekeres